Capacity
128GB / 256GB
Read Speed
Up to 250MB/s
Write Speed
Up to 130MB/s
Refresh Pro
Compatible with Refresh Pro. This tool will ensure that your cards will always perform at their best. (Refresh Pro sold separately)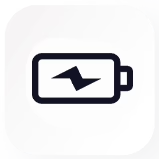 Save Battery
Low power consumption for extended battery life when recording continuous video.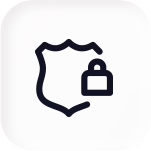 Warranty
3-year warranty
Temperature
Operating Temperature:
-10°C to 70°C
Storage Temperature:
-20°C to 85°C
Form Factor
microSDXC
Dimensions
microSDXC: 11mm x 15mm x 1mm
ProGrade Digital developed microSDXC, UHS-II memory cards for use in popular aerial and action cameras. Our microSDXC Cards are tested like a full-size SD card and can be used in DSLR and mirrorless devices.  They also provide UHS-I DDR-104 and U3 speed class ratings which ensures maximum compatibility in all applications from single-shot stills to high-resolution 4K videos. Memory card capacities range from 64GB to 256GB and performance levels provide read data transfer speeds up-to 250MB/second - ideal for quickly off-loading lots of content from the card to the workstation.
What is a microSDXC card?
The microSDXC standard supports memory capacities between 32GB to 2TB; devices that are compliant with the microSDXC standard can support microSDXC and microSDHC memory cards. The microSDXC card continues to grow in popularity because this standard enables the development of higher performance devices and faster transfer speeds for high-def video recording.
Is the microSDXC card compatible with microSD?
Unfortunately, existing microSDHC devices are not compatible with microSDXC cards, but microSDXC devices can use both microSDHC and microSDXC cards.
Can microSDXC cards be used in DSLR and mirrorless cameras?
Yes, they work great in DSLR and mirrorless cameras as they have the same specs as our SD V60 cards. Just make sure you use the adapter provided!
Can I use microSDXC cards in a GoPro?
Yes, these will work great in GoPros as well as in all drones!